A pedestrian bridge hidden underneath the highway, overlooking a waterfall formed from an old dam.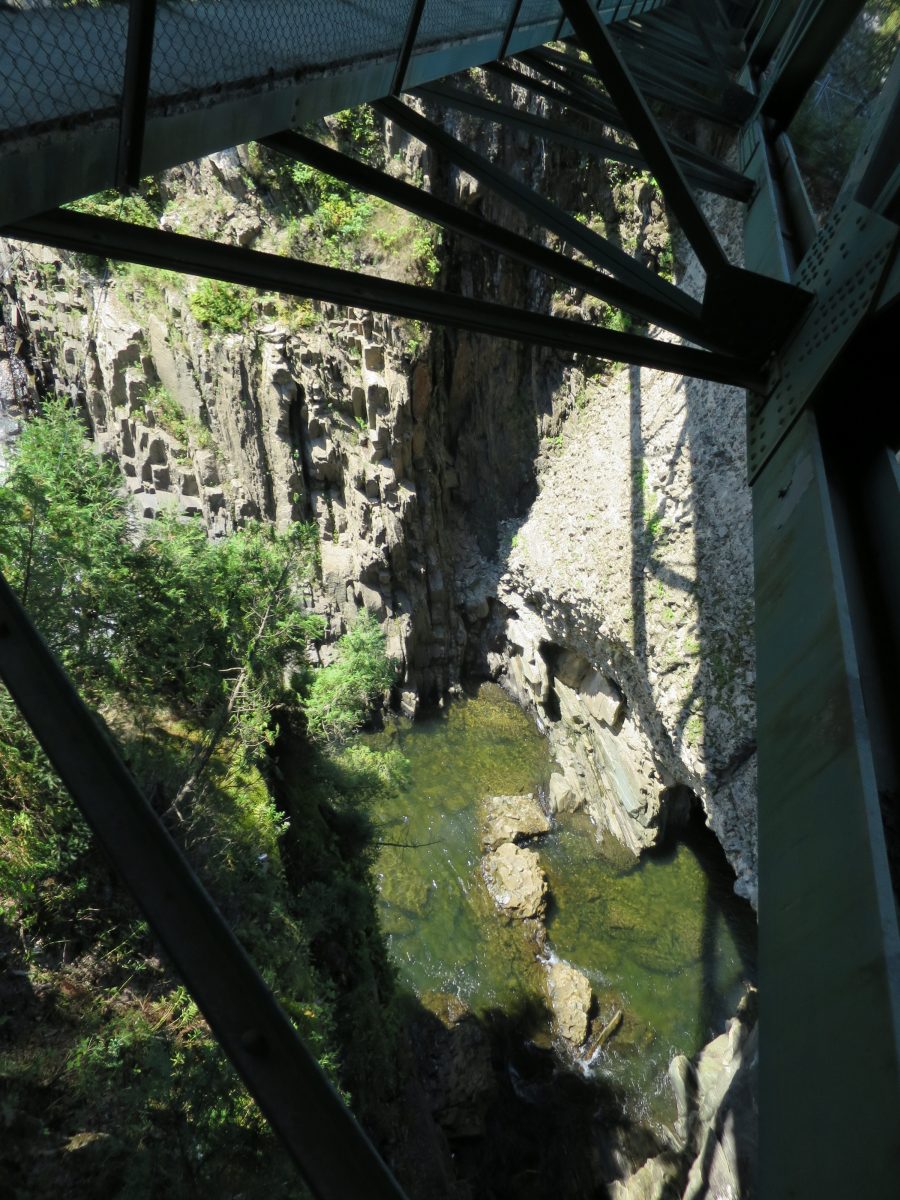 It is now pay only, fenced off as a part of a park.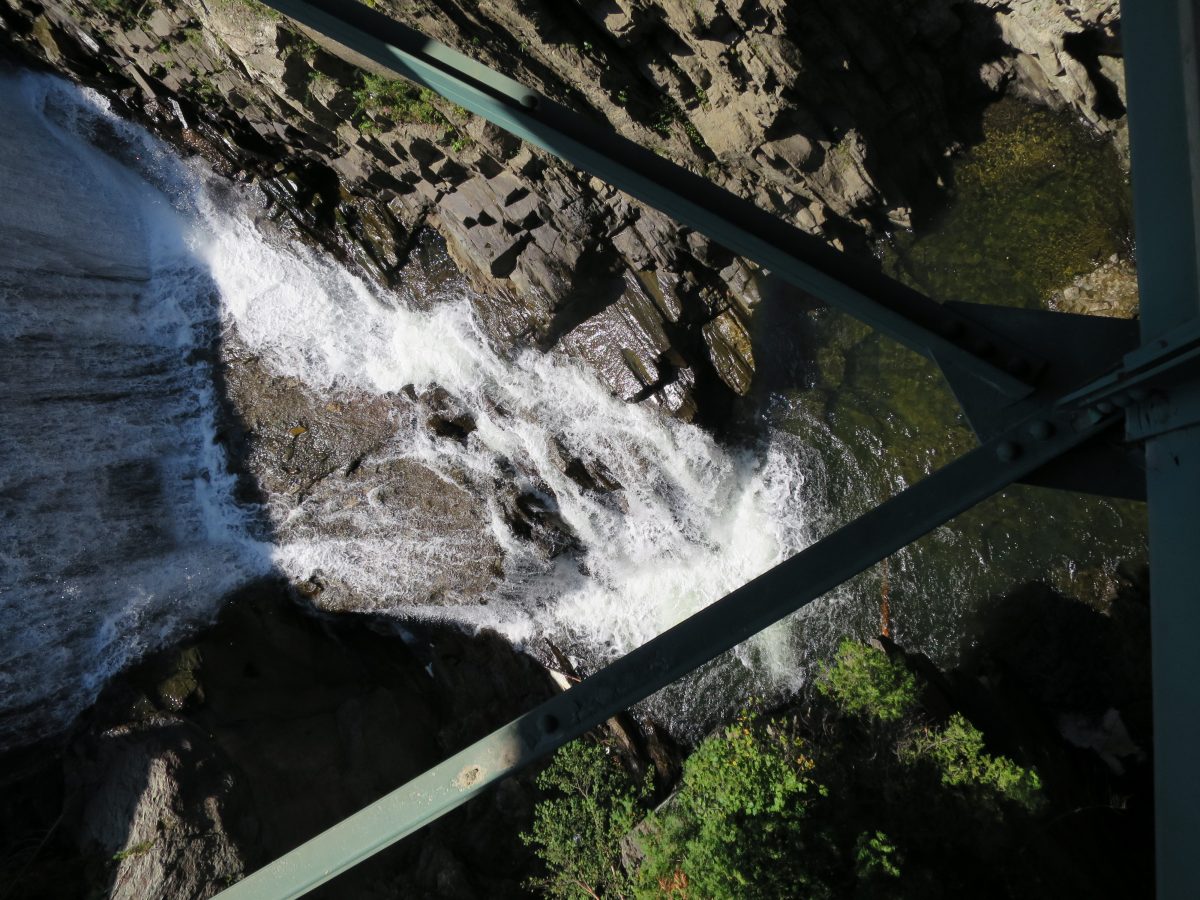 But the trails on either side are still well-demarcated. Perhaps the change was recent; perhaps people climb the fence.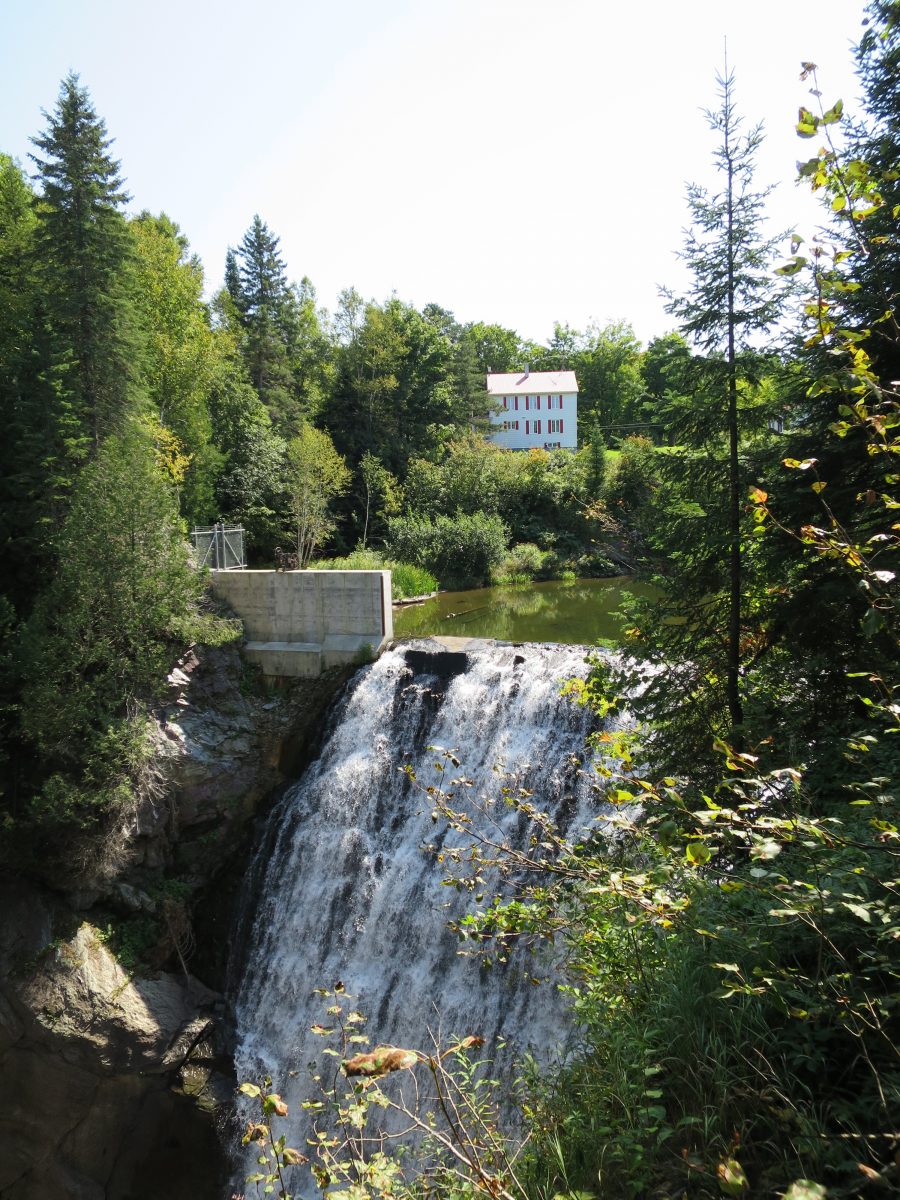 Above the old dam is a nice place for skipping stones, if you ignore the signs portending doom and go there.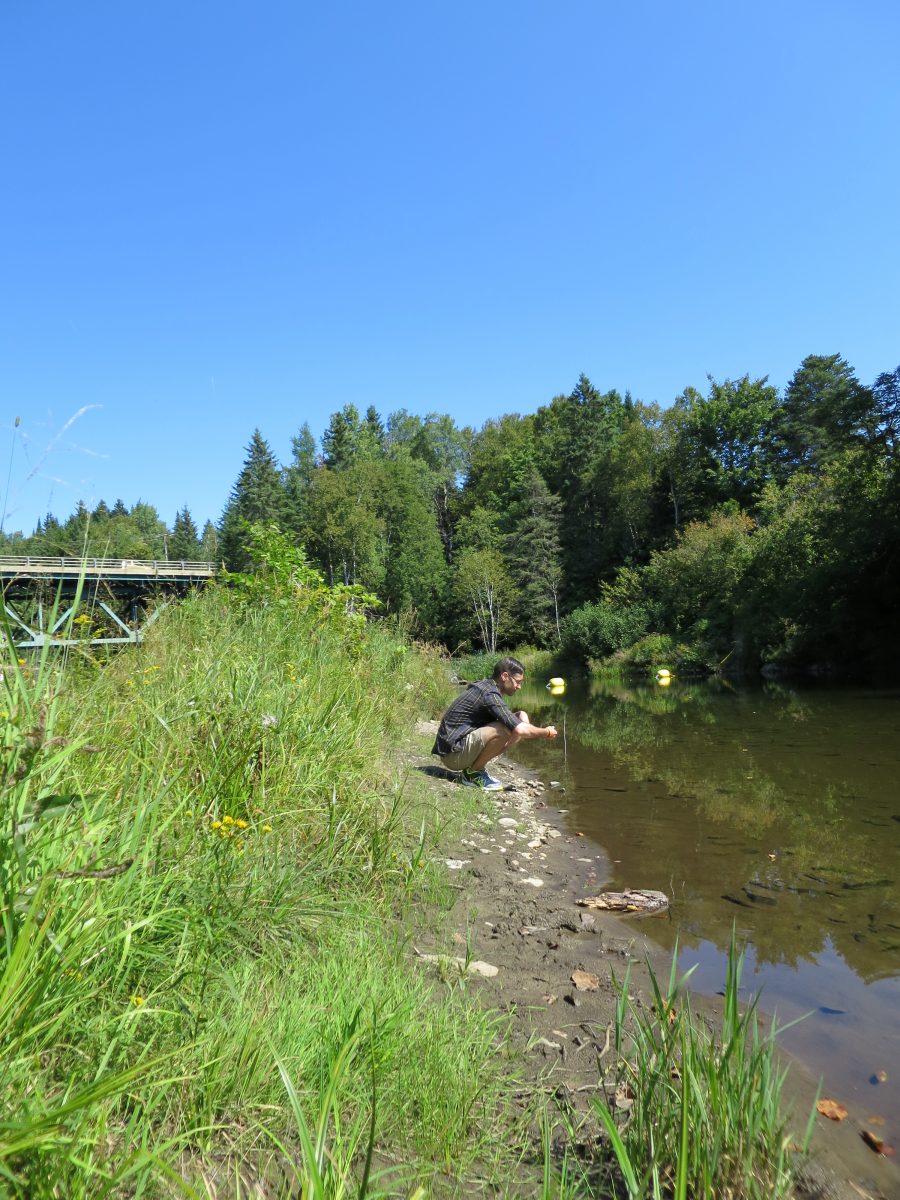 And a good meal after hiking, in a cafe of long necks, rusty farm equipment, and growler lights.