A last stop near the end of HW-2 in the U. P., Mackinaw Bridge.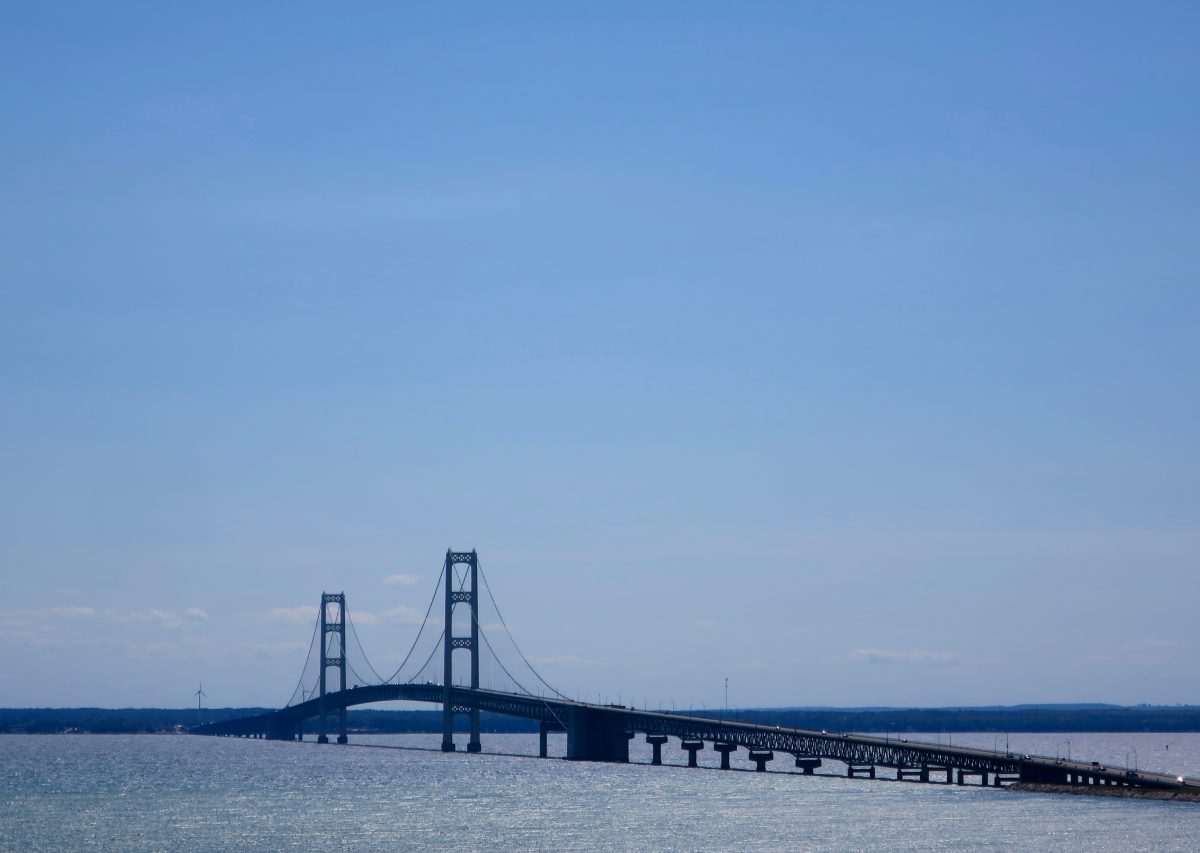 Then north to Canada.
Sault Sainte Marie was worth a few pictures, but I was intent on avoiding a thunderstorm and kept driving. Once past the Canadian Sault Sainte Marie (yes, there actually is a Michigan version), if you're headed to Ottawa there is pretty much only one road, which winds through small communities in Northern Ontario. You'll pass Bruce Mines, which boasts tours of Canada's first copper mine, and Thessalon, which offers decent waterfront camping and good food at Carolyn's Beach Inn.
Also notable on the drive was the graffiti on a railway bridge, "This is Indian land."
This was followed surprisingly quickly by a celebration of the twenty-fifth birthday of the Loonie. The coin was apparently designed by a local artist, Robert-Ralph Carmichael, and so the locals decided to install the world's largest such coin. The sign proudly claims "and most visitors agree that Algoma Country's big loonie has 20 times the value of Sudbury's big nickel". So in light of that, Sudbury, I guess your nickel really isn't worth stopping for.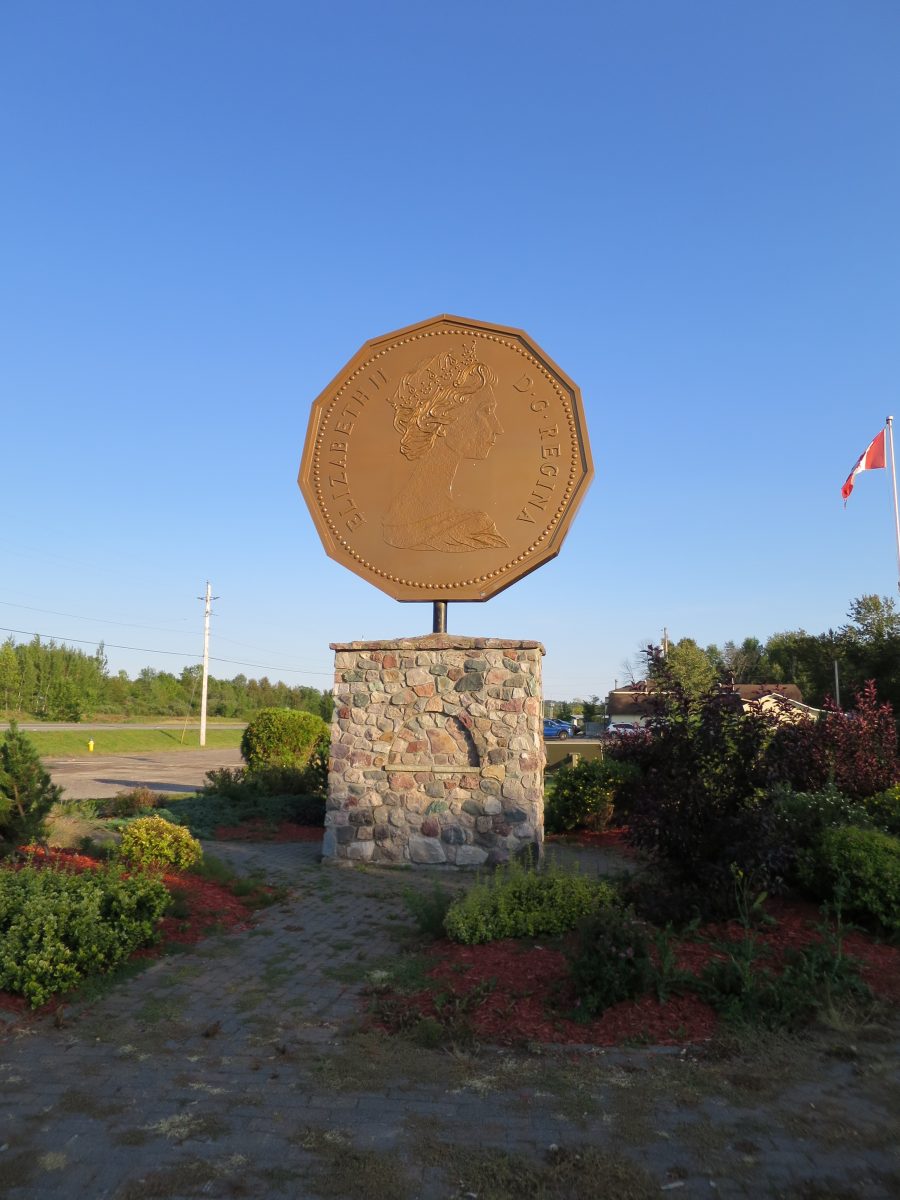 You'll also pass by many trading posts,
so a mission to find moccasins was launched and fairly easily accomplished. Harder to find was fresh fudge, since apparently many of the signs outside trading posts advertising "FRESH FUDGE!" are no longer valid.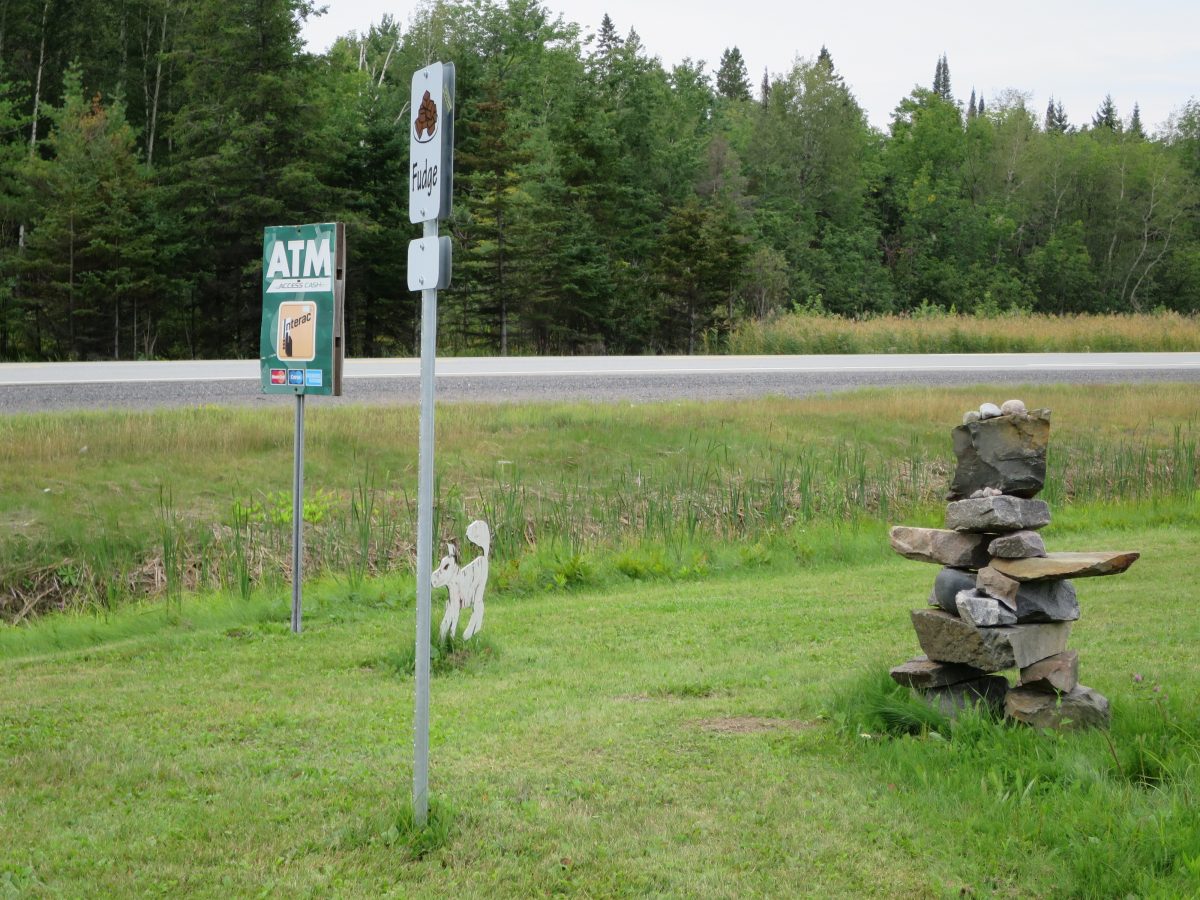 But there are still phone booths.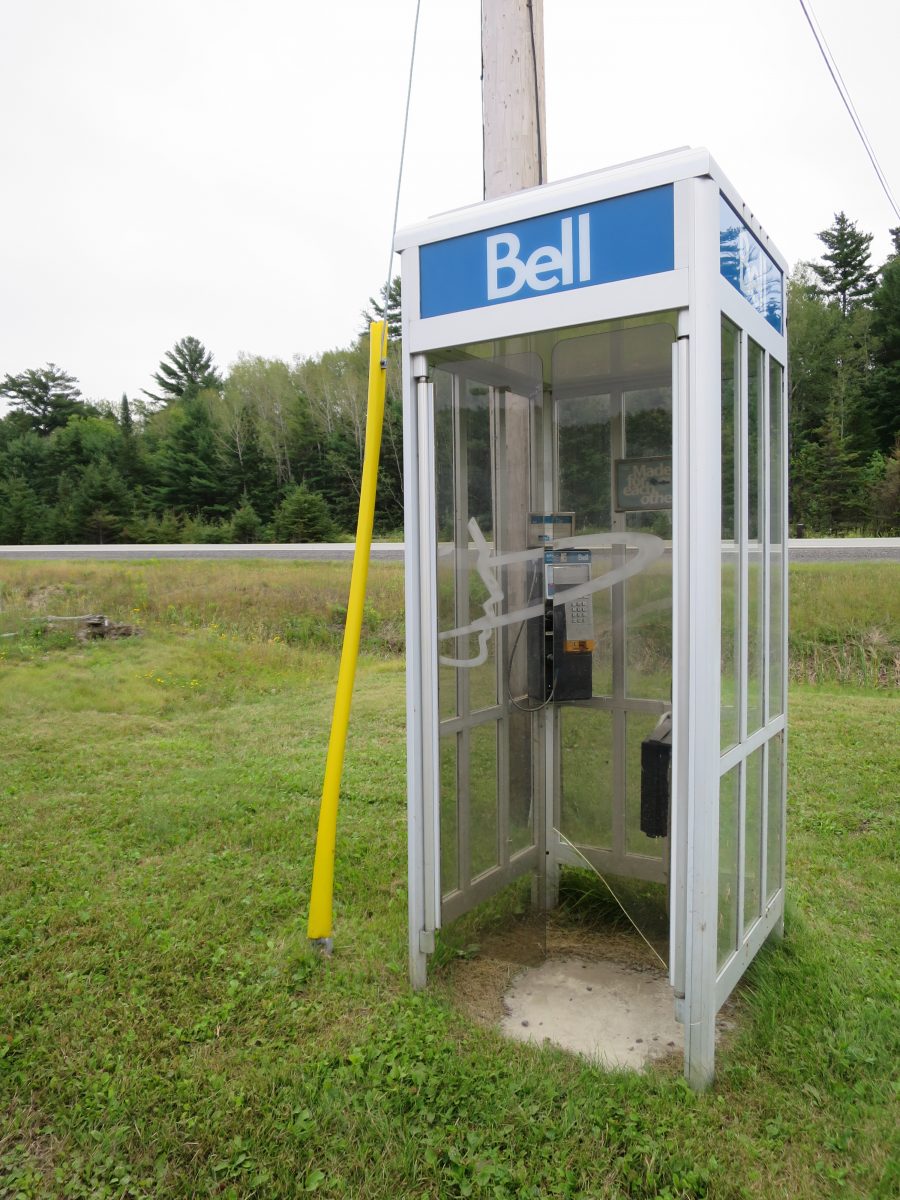 If you're paying attention, you can cavort with a unicorn and a mermaid,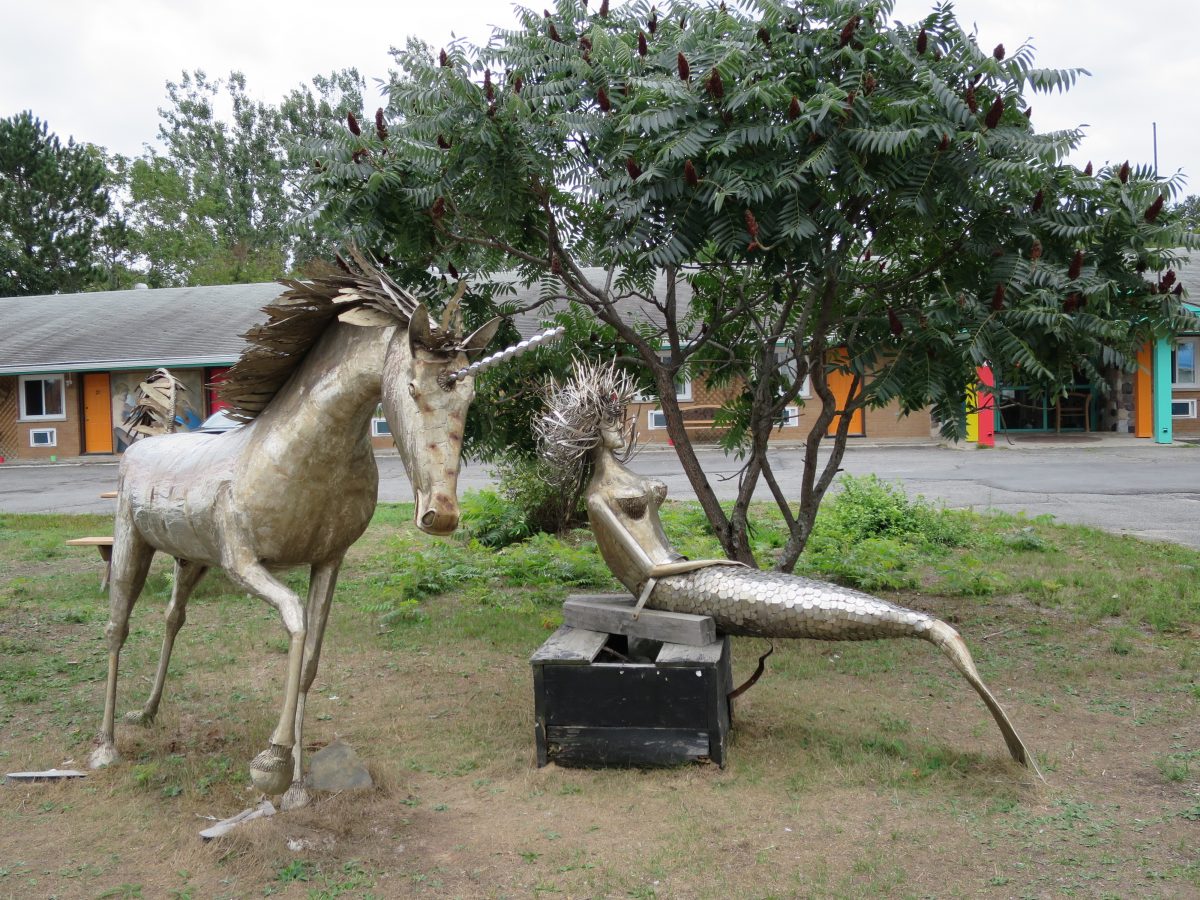 or perhaps hug a bear.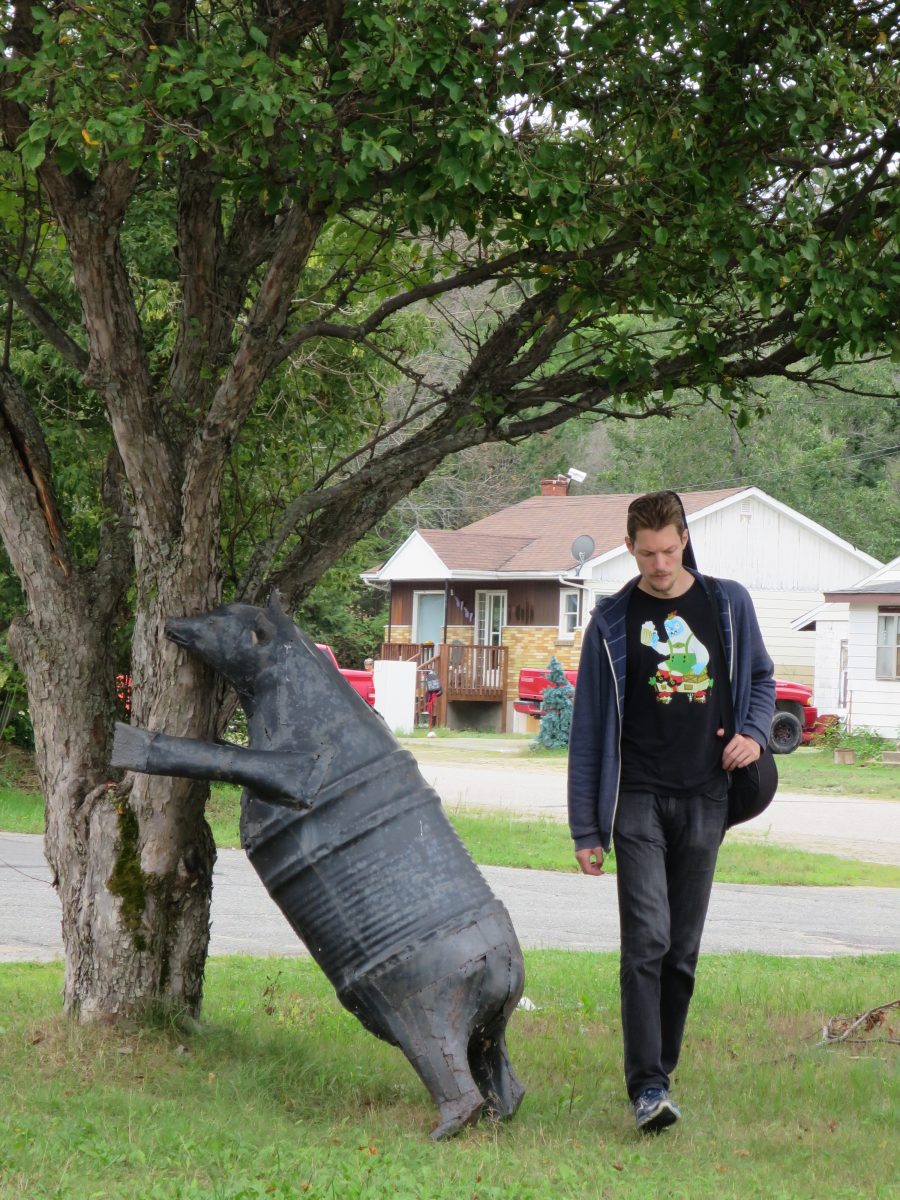 But if you're passing through Sturgeon Falls, stop and eat at the diner car, right on the main drag.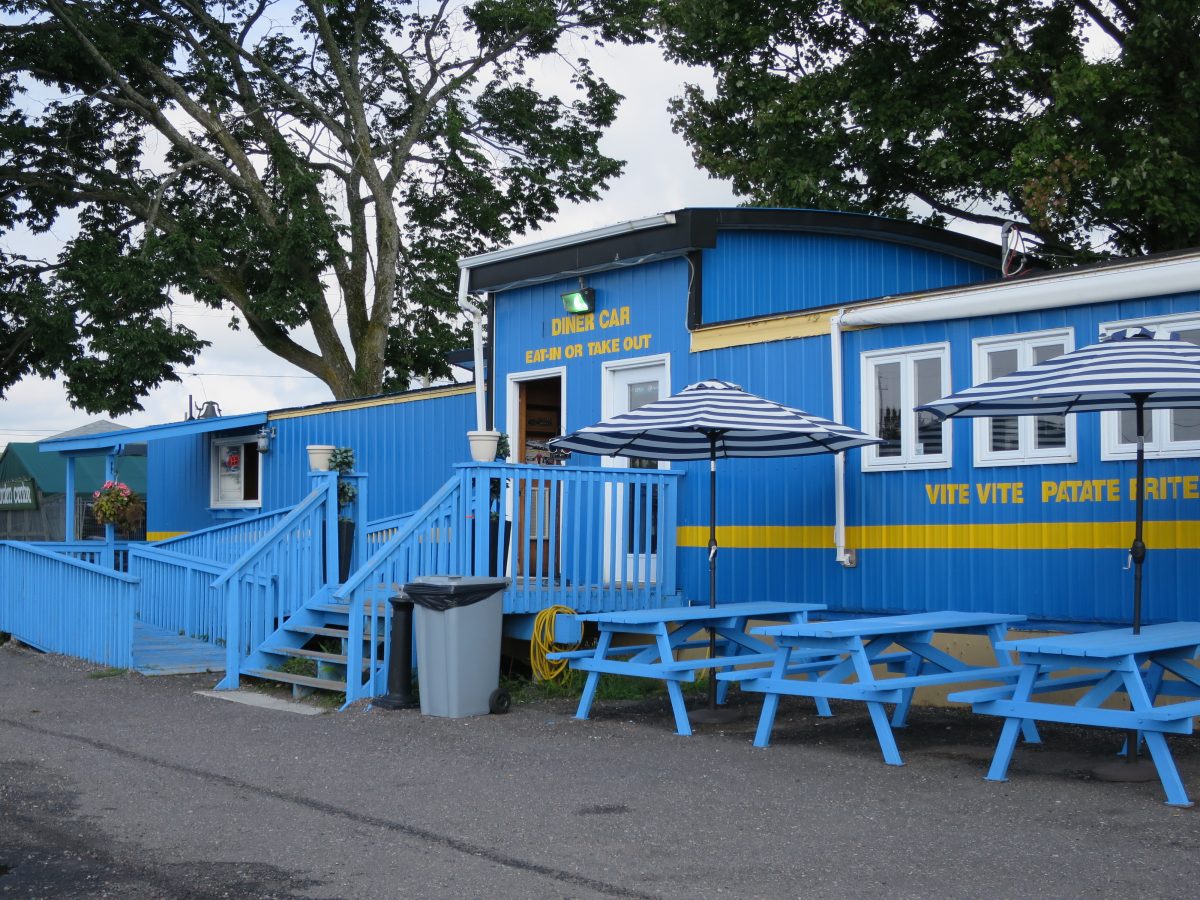 They have homemade toast and friendly service.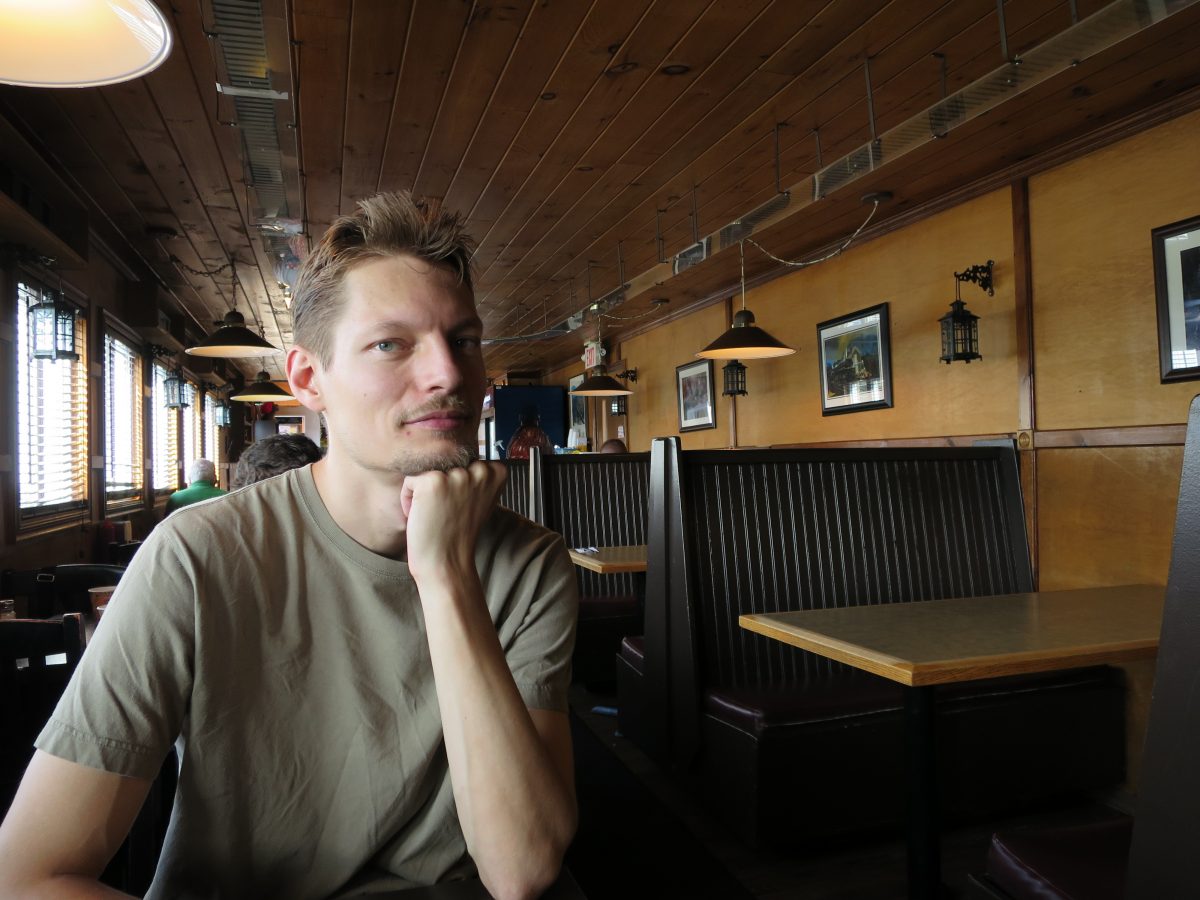 My fellow cryptographer enjoyed his French toast and bacon.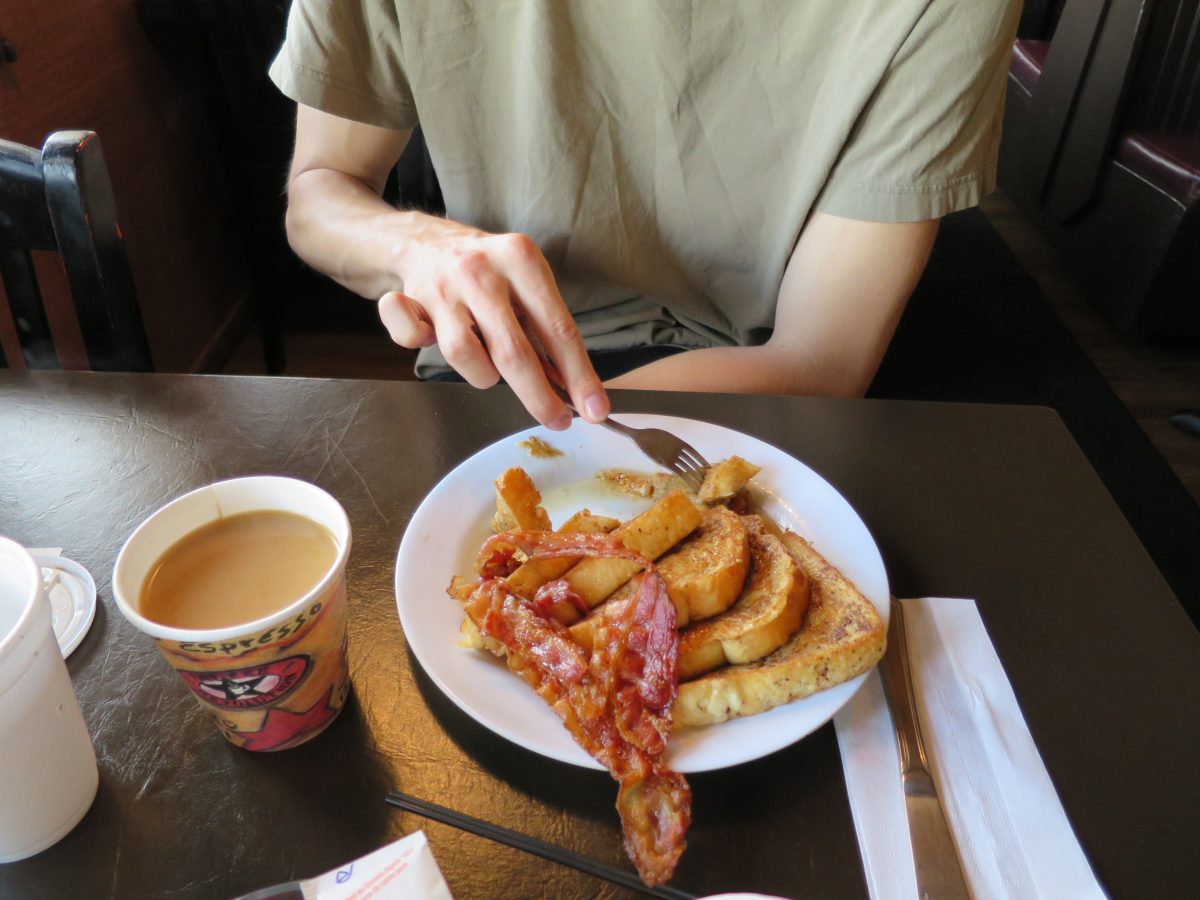 Plus, it's really a diner car,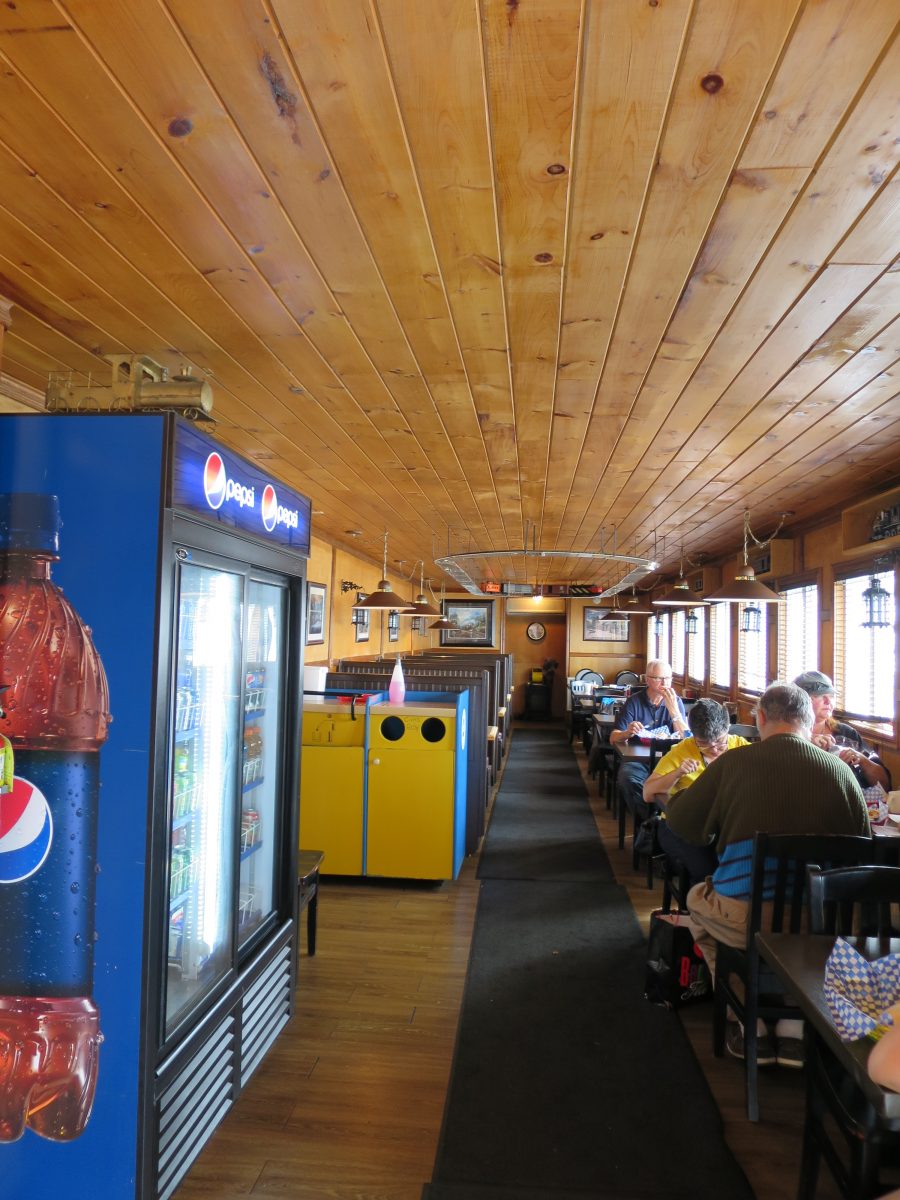 so who can complain about that?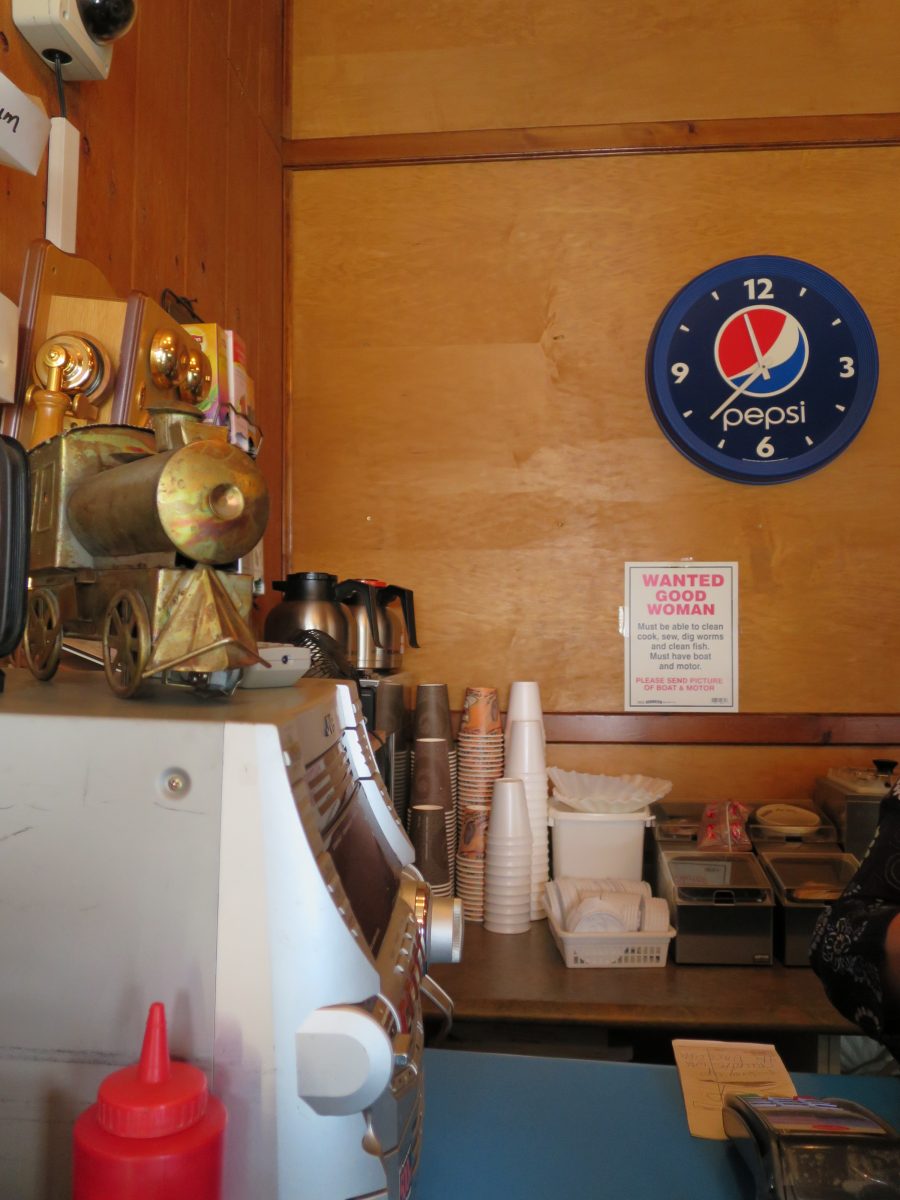 Coffee shops are a bit hard to find on ON-17, but Cobden has a surprisingly decent one for a town of fewer than 1,000 people. It's busy and I think frequented mostly by locals, based on the curious stares received.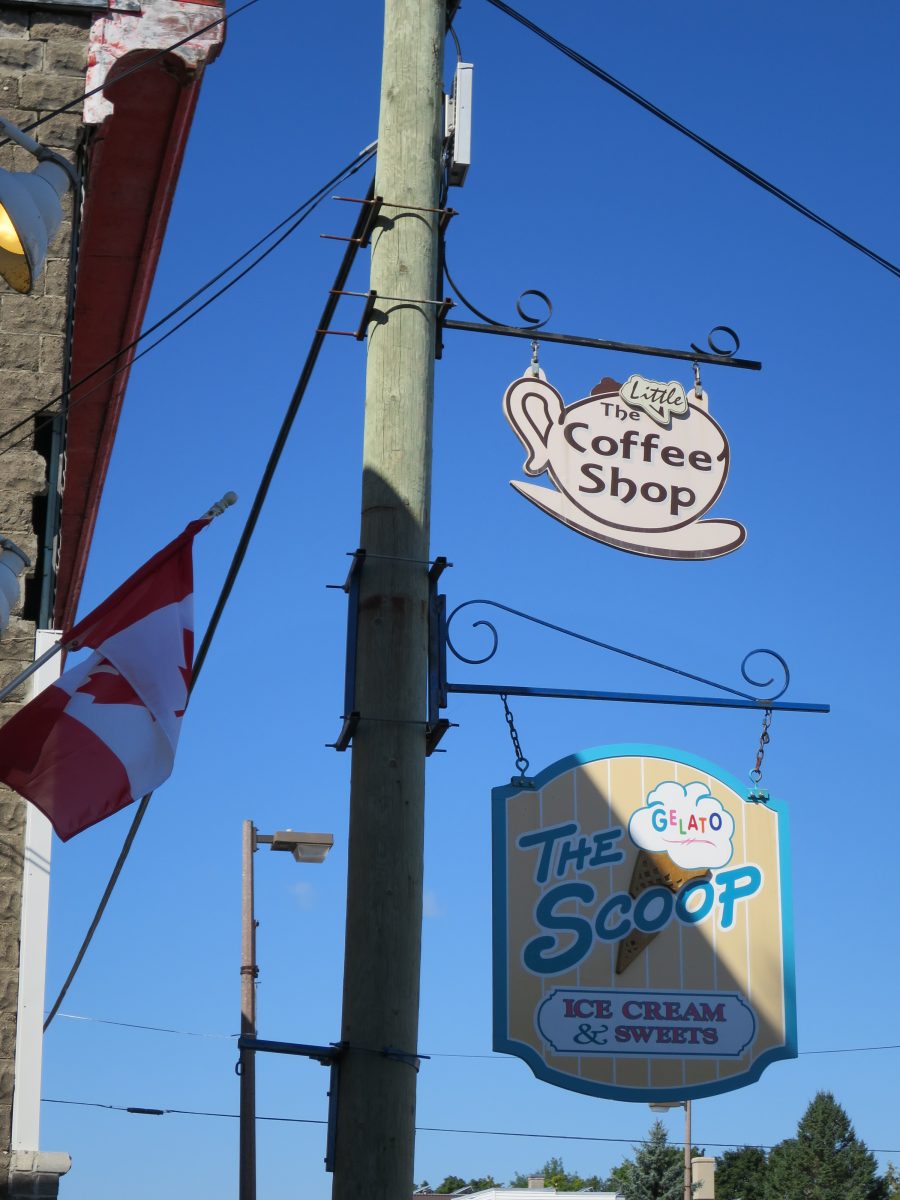 South of Ottawa, Kemptville is a nice town with at least one decent restaurant and a bakery.